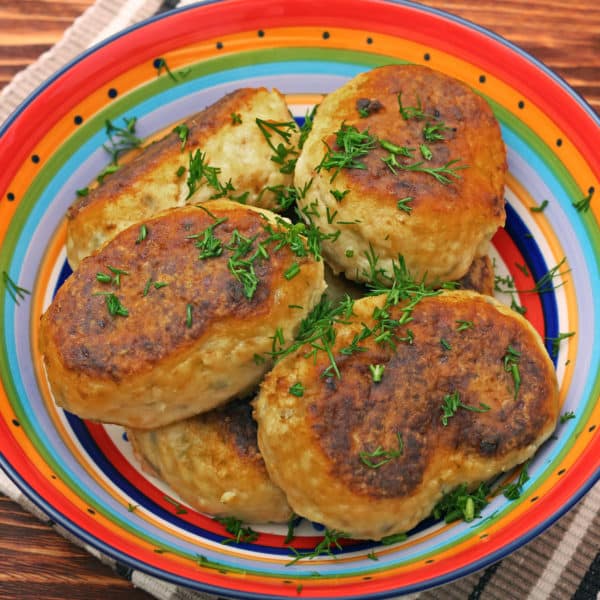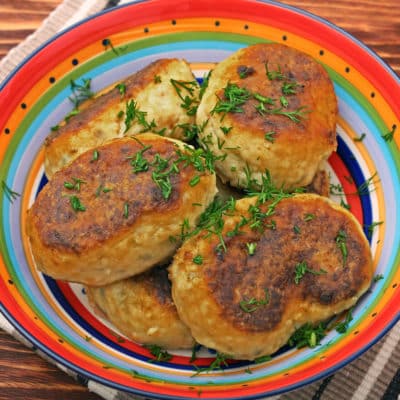 Home Kotlety
Within the Russian and Ukrainian home cook's repertoire, the kotleta is the easiest, most popular, most comforting and heartwarming meat dish. These soft and fluffy croquettes are not the flat planes of solid meat referred to as chicken cutlets in Western countries, but rather minced meat pillows, which melt in your mouth thanks to the addition of panade, white bread soaked in milk.
Ingredients
¼

loaf

stale white bread, crusts removed

coarsely chopped (about 4 to 6 slices)

1

cup

milk

1

pound

beef

1

pound

pork

2

onions

cut into quarters

Salt and freshly ground black pepper

Vegetable oil

for frying
Instructions
Put bread into a bowl, add milk and set aside for 10 to 15 minutes. You're making panade, the secret to the tenderest ground meat. 

Grind the meat and onion together using a meat grinder. More onions = more delicious kotlety! 

Remove bread from milk, squeeze it dry and add to the meat and onion. Grind the mixture a second time. Season with salt and pepper.

Knead together until well mixed and then form kotlety. You can hide a half teaspoon of butter in the middle of each kotleta for extra juiciness. 

Heat oil in a skillet over medium heat. Fry kotlety about 3 to 4 minutes per side on medium-high heat.

Take a clean sauté or sauce pan, add kotlety to it, then add a few tablespoons of water, cover with a lid and cook over low heat for about 10 minutes.

Serve with mashed potatoes or buckwheat. You can also slap a kotleta on a piece of bread for a delicious eat-while-standing-in-front-of-the-fridge snack.
Notes
The meat used for these kotlety should not be lean. It is better to combine two or even three types of meat, such as beef, pork and chicken. The more pork you use, the jucier the kotlety will be. Fresh—not frozen — meat is best. And, put it through the grinder at least twice.
Cool ground meat in the fridge for 30 minutes before mixing, and while forming kotlety, moisten your hands with water to prevent the meat from sticking. 
You do not have to add bread to the mincemeat (for example, if you're on a gluten-free diet). To make the cutlets rich and soft, you can mix in 3 to 4 tablespoons of instant oat flakes, soaked in cold water until slightly puffed, about 30 minutes.