Kurochka was started by Mother-Daughter team Ellen and Yana, two Former Soviet Union imports to Brooklyn. We make stuff – t-shirt, totes, gifts, cards, prints – with designs inspired by Russian & Ukrainian folklore, fairy tales, culture and food.
But we don't just want to outfit the world in good-looking gear. We also want to teach you about these countries: the traditions, the culture, the food (the drink!), the fairy tales, the quirks, the myths and the reality. How do you make borscht? Who is that old hag who lives in the cabin on chicken legs? How do I kill Koshchey Bessmertny?
All this knowledge and more can be yours to make you better at Trivial Pursuit, crossword puzzles, cocktail parties or life in general.

---
Behind The Name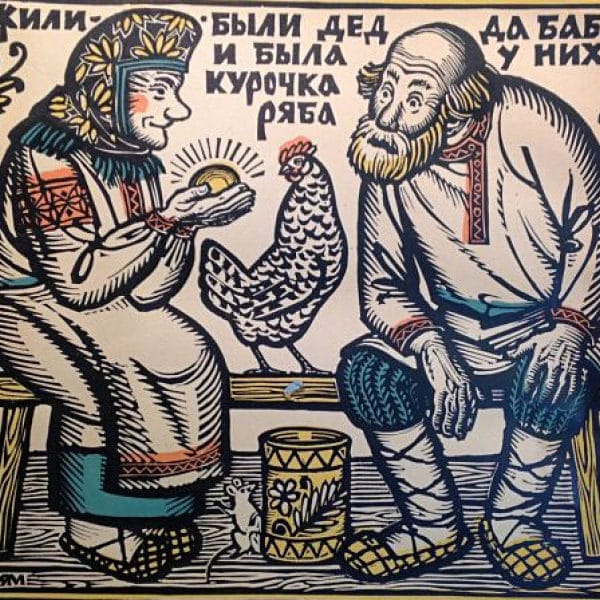 We were inspired by a very famous Russian folk story for very small children – Ryaba the Hen (Ryaba comes from the word "ryabaya", meaning spotty or speckled). This kurochka (Russian for little hen) Ryaba is a classic character from a classic tale and the inspiration behind the name and logo for Kurochka Gifts. And actually, the tale itself is quite strange. Read more about it here.
---
Eat More Russian Food


More Than Borsch is a cookbook (and more!) which explores the true nature of Russian and Ukrainian culture through classic recipes, culinary history, foodie literature and enlightening tidbits, satiating both the stomach and the brain.
Over 100 classic recipes for soups, salads, entrees, desserts, and drinks
Food-centric Slavic poetry and literature, from beloved folk tales to contemporary authors
A concise, approachable, yet thorough history of both the countries and the cuisine