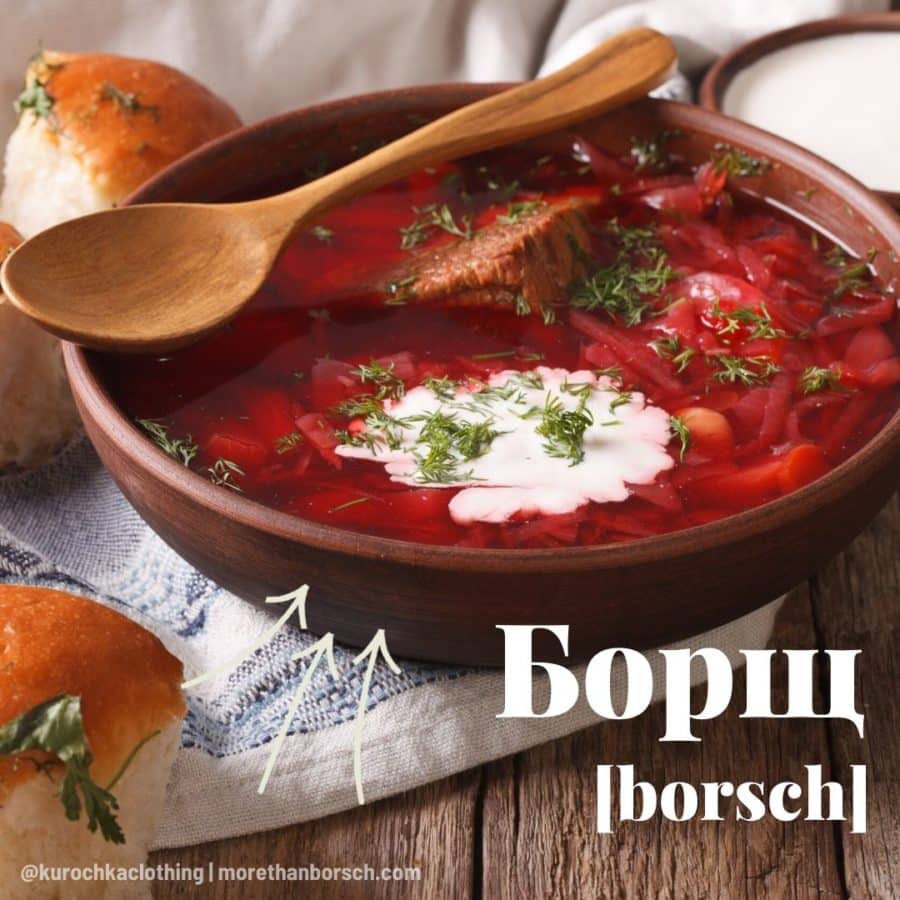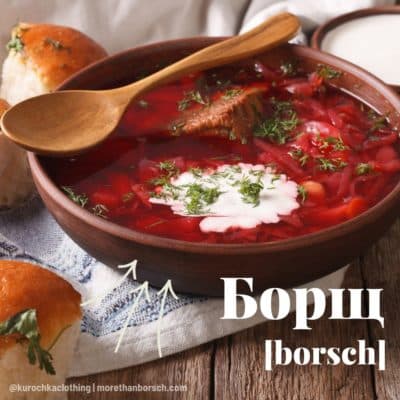 Vladimir's Authentic Borsch
Borsch is a staple in most Eastern European cuisines and for good reason – it's hearty, delicious, filling and best of all, it's supposed to be accompanied by vodka. Other sides are black bread, green onions or garlic and salo.
Ingredients
1 to 1½

pounds

beef, pork, or chicken

cut into 2-inch pieces

1

tbsp

vegetable oil

2

potatoes

diced

2

small onions

diced

2

tsp

salt

1

large carrot

sliced

2

small beets

diced

1

(8-ounce)

can tomato paste

1

tbsp

sugar

3

tbsp

vinegar

½

cabbage

coarsely chopped

½

tsp

fresh dill

chopped

Sour cream

for topping
Instructions
Make broth: fill a 5-quart pot about ⅔ full of water, then add meat. Cover and simmer over low heat for about 1 ½ hours. After the broth is done, remove the meat from your soup and set it aside. Do not discard broth.

Heat oil in a skillet over medium heat. Sauté the potatoes and onions until the onion develops a light golden color, about 12 minutes.

Add about ½ cup of broth along with carrots, beets, and salt. Cook over low heat, covered, about 10 minutes.

Add tomato paste, sugar and vinegar. Cook, covered, about 10 minutes, stirring occasionally.

Add cabbage and cook, covered, another 10 minutes, stirring occasionally until all the vegetables are tender.

Transfer the vegetables from the skillet into the pot with your broth from earlier; cover and decrease heat to medium-low and simmer for about 10 minutes. Add the cooked meat.

Sprinkle the dill into the pot, then cover the pot and turn off stove. Let it sit for 30 minutes. 

Serve borsch topped with sour cream
Notes
For a vegetarian version, ignore Step 1 and use store-bought or homemade vegetable broth; you can also use mushrooms instead of meat.