In Ukrainian villages, construction skills were based on local traditions and knowledge handed down generation to generation. Wood, clay and thatched roofs were primary building materials in most vernacular architecture of Ukrainian peasants.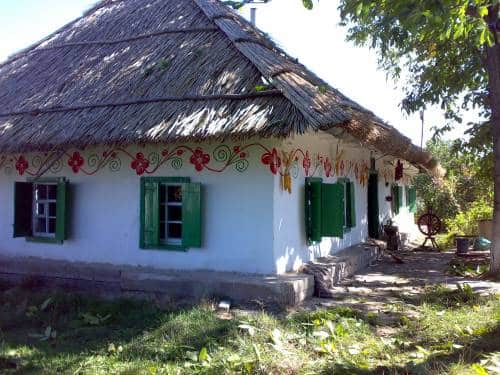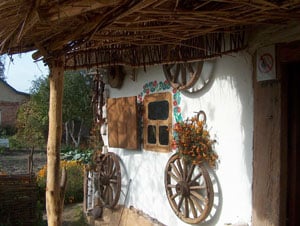 Outside around the house there was a small backyard with fruit trees and bushes and vegetable gardens surrounded by wattle fences, hung with clay pots and jars dying in the sun.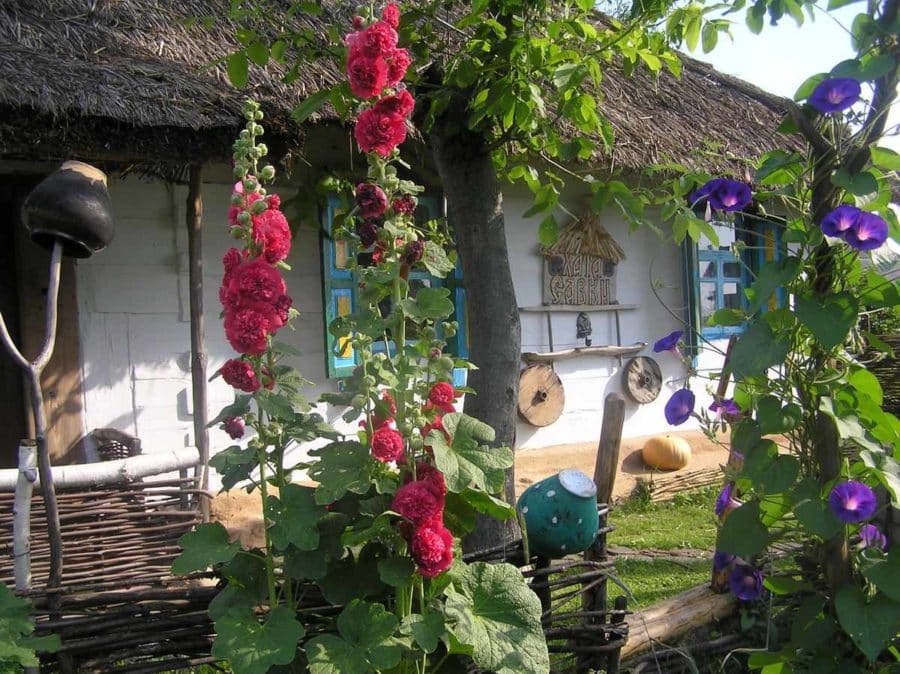 Ukrainian fences are famous for the pots traditionally drying on them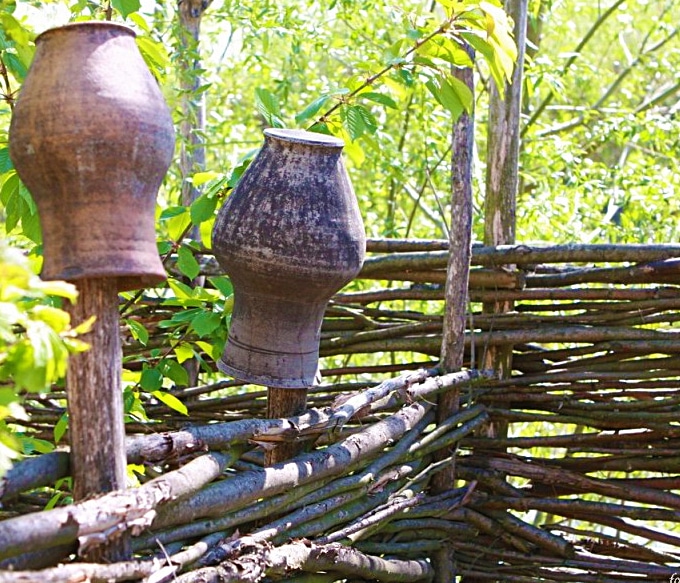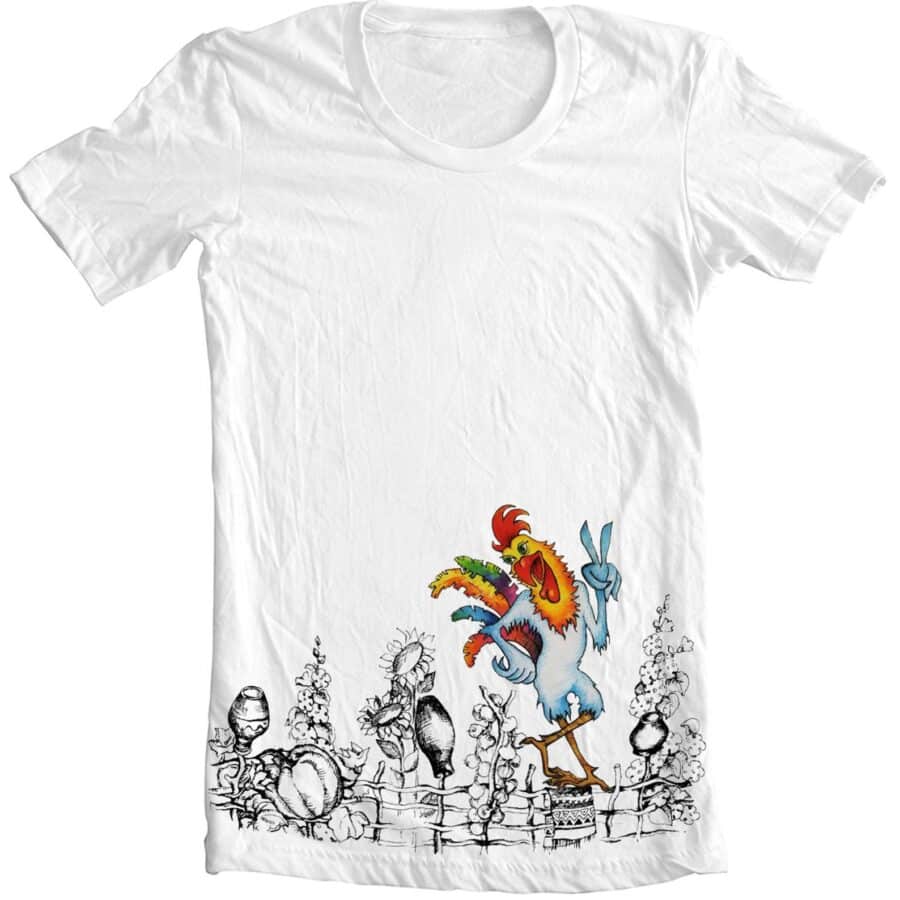 T-shirt with the traditional Ukrainian fence
Ukrainian folk architecture of the seventeenth and eighteenth centuries shows a considerable influence of baroque ornamentation and neoclassic orders while preserving traditional materials like wood and clay. The village usually had residential houses, wooden churches, sheds, wind mills and sometimes a marketplace.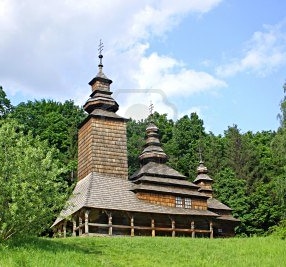 The peasant home usually had a cooking area, sleeping area, holy corner, household work area, and guest area.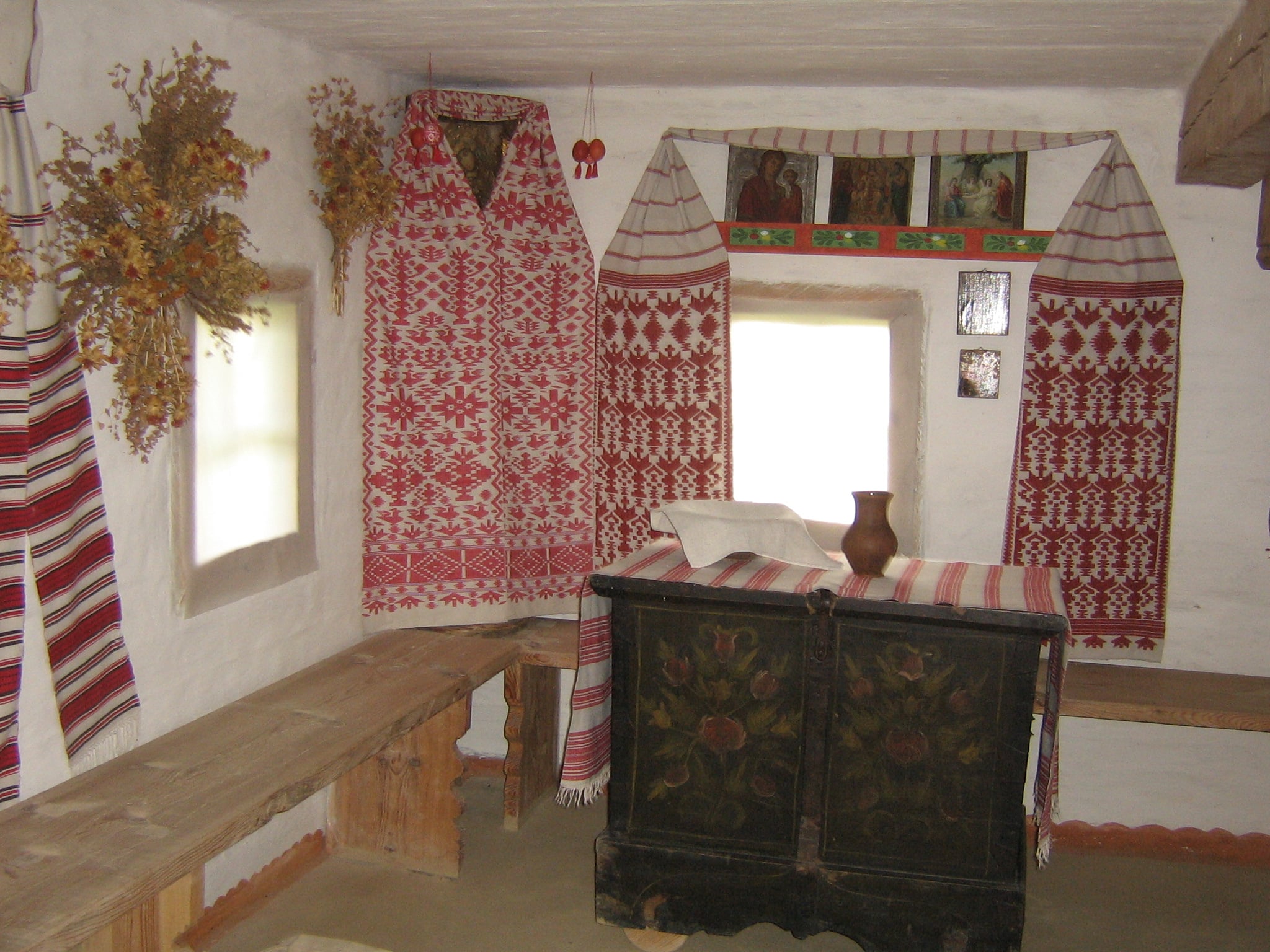 People value and preserve their heritage. For example, there is an open-air Pyrohiv museum, with 1.5-square-kilometrs territory, that has been accorded the status of State Museum of Ukraine and is affiliated with the Institute of Arts, Folklore and Ethnology of the National Academy of Science of Ukraine
Pirohiv: Museum of Folk Architecture and Life, outside of Kiev
A video of Pirohiv
Another Museum of Folk Architecture and Life 
Ukraine in paintings
The beautiful yet simple Ukrainian architecture, colorful nature and significant landmarks are always present in folklore, folk art, songs, movies and cartoons about folk life. Here are only several examples:
Art
There are multiple wonderful paintings of a talented Ukrainian folk artist Katerina Bylokur, who was named People's Artist of Ukraine for her interest in Ukrainian nature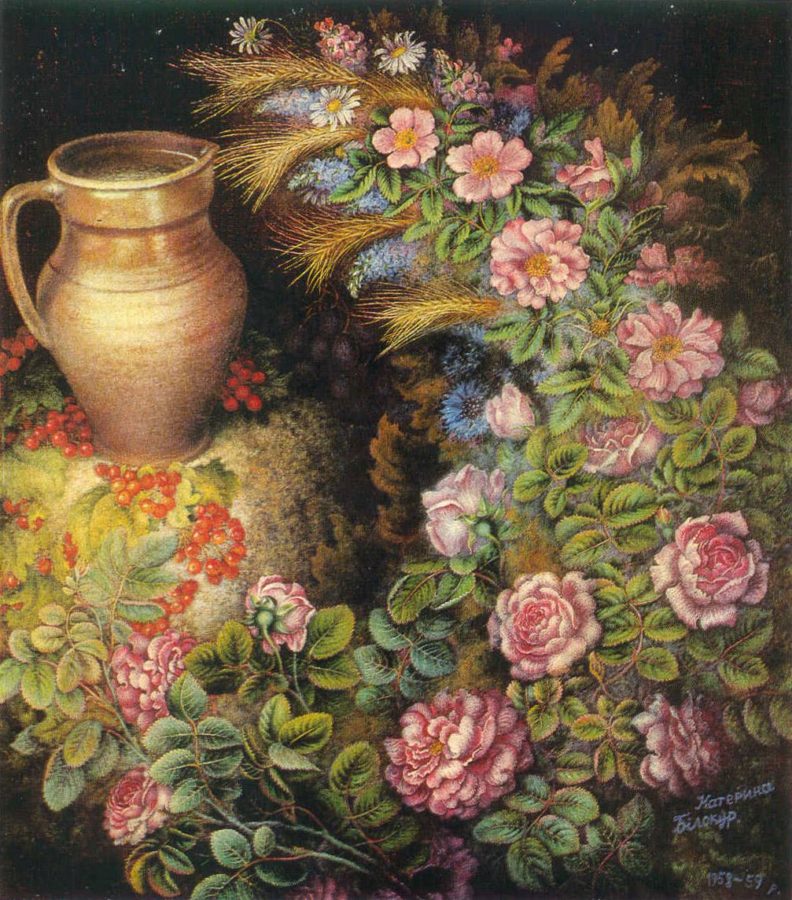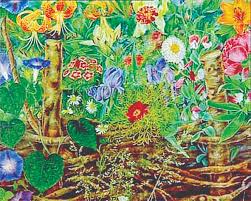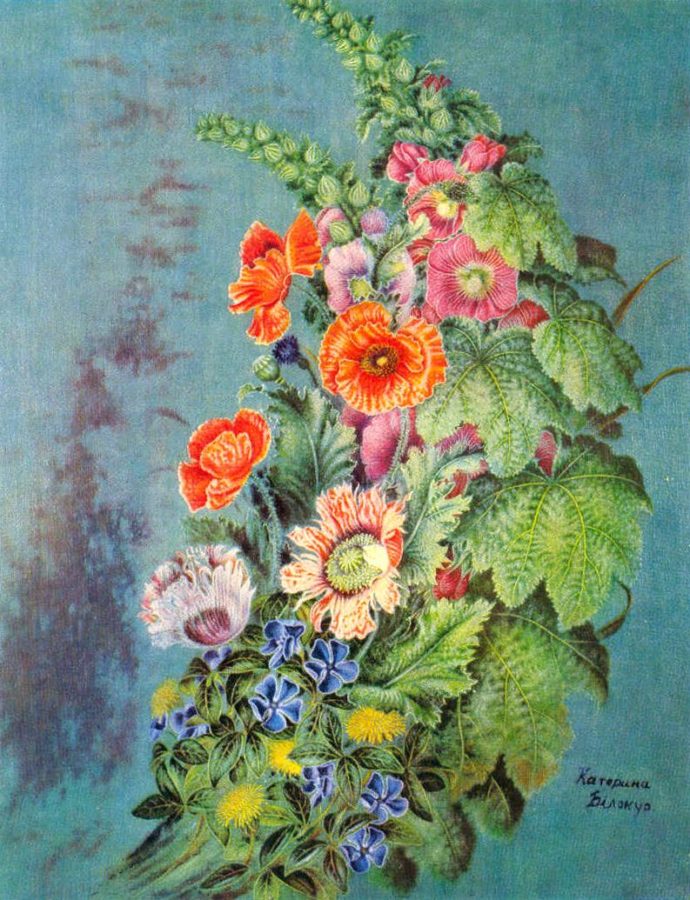 Songs
There are many Ukrainian folk songs describing simple peasants lives, for example, Несе Галя Воду – Galya Carries Water (lyrical song about love of a young man for a proud girl).
Or, playful song, Ти ж Мене Підманула – You Deceived Me (how the woman misguides a man every day of a week)
Another Ukrainian joyful folk song Ой я молода на базар ходила – Oh, I am young, went to the market.
Cartoons
An award-winning Ukrainian cartoon, Жил Был Пес – There Lived a Dog. It is about a dog who was saved by a wolf, after which they became friends.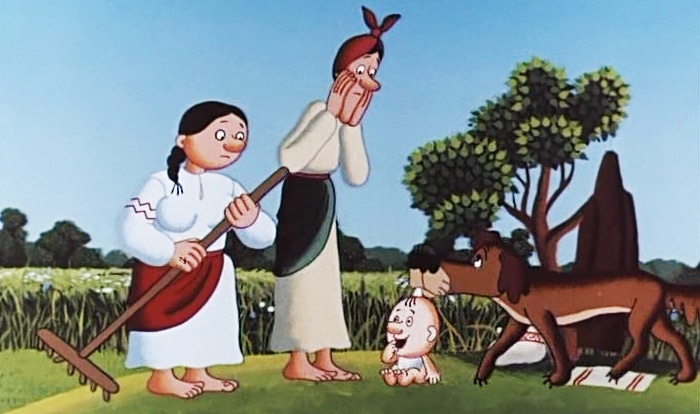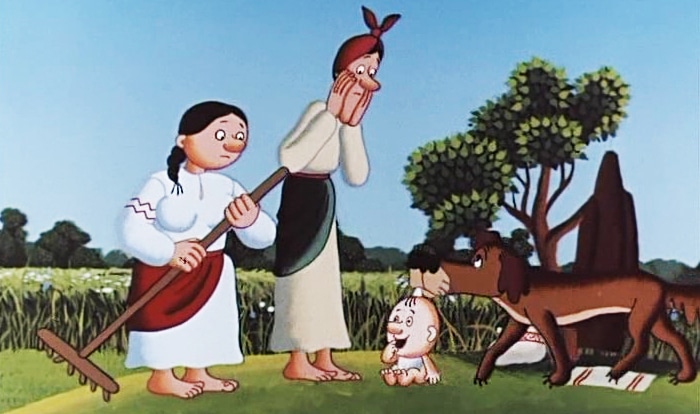 Very famous cartoon series "How Cossacks…"
It tells the story of exciting adventures of three Ukrainian Cossacks (a tall man, a short man and a strong man), who travel around the world and meet people from different countries and periods, gods and even aliens. There are mostly no dialogues in cartoons – the action takes place in the form of intuitive scenes.
Here is one, Как Казаки Соль Покупали – How Cossacks Bought Salt